My family and I had our family photos taken last March, and I am just now finishing getting my favorites printed, and hung up on my walls.  I know…I know… it's been almost a year!  I strongly encourage my clients to order professionally printed items to put up in their homes.  It pains me to think that images sit on a hard drive and not in a place where you can see your loved ones every day.
In this post, I will walk through the thought process and steps I take when I choose images for display in my home.
Did I mention that we had the most awesome Tara Whitney as our photographer?  I am a huge fan of her and her work, and was even a little star struck when TARA WHITNEY showed up at MY front door.  Gulp!
1. Your favorites should be the largest – pick a spot on your wall where you will be hanging your photographs.  I had a lot of open space on my walls in my downstairs hallway.  So, I ordered a gallery wrap canvas of this favorite in a 20″ x 24″.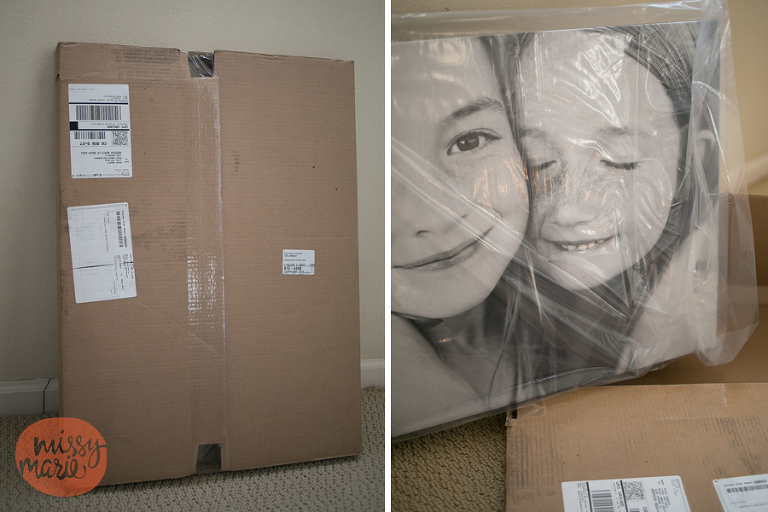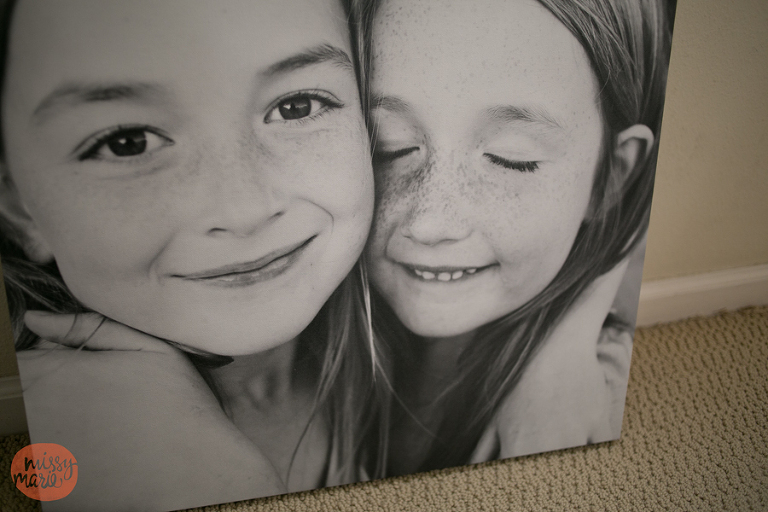 2. I LOVE LOVE LOVE Command Picture Hanging Strips. I use them to hang almost everything on my walls in my house.  You can read detailed directions on how to use them and what size to use in one of my previous posts here and also on their website here.   I bought several packages of their size large to hang the canvas, as well as 2 framed 11″ x 14″'s.  I also purchased a few packs of mediums for the smaller frames.  The strips come together, just tear them apart on the perforations.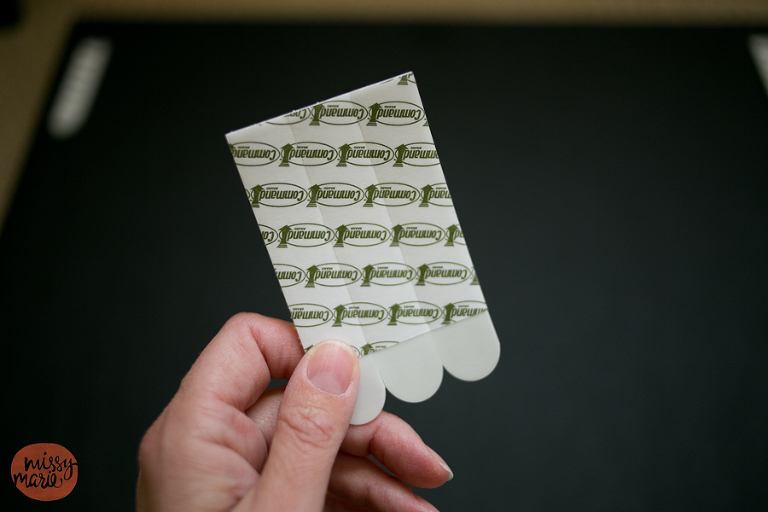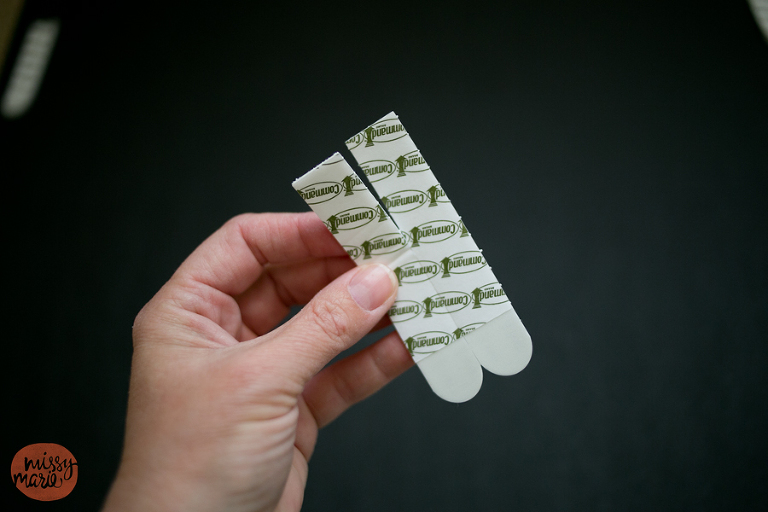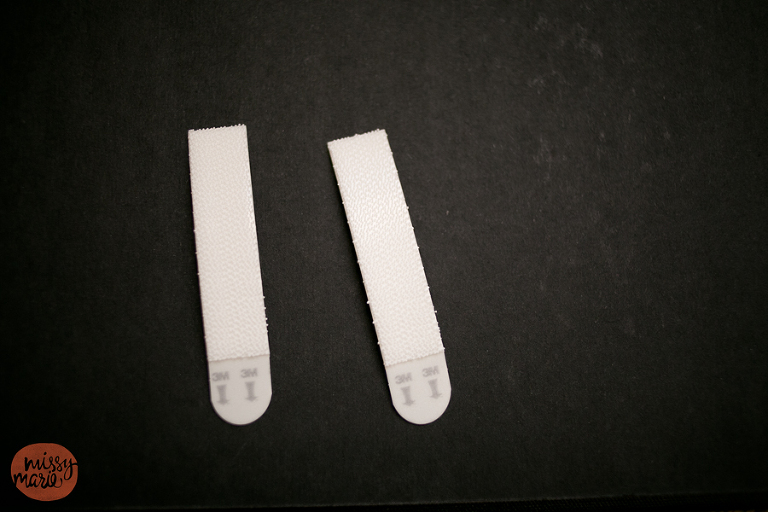 3. Line up the fasteners and press them together until they snap.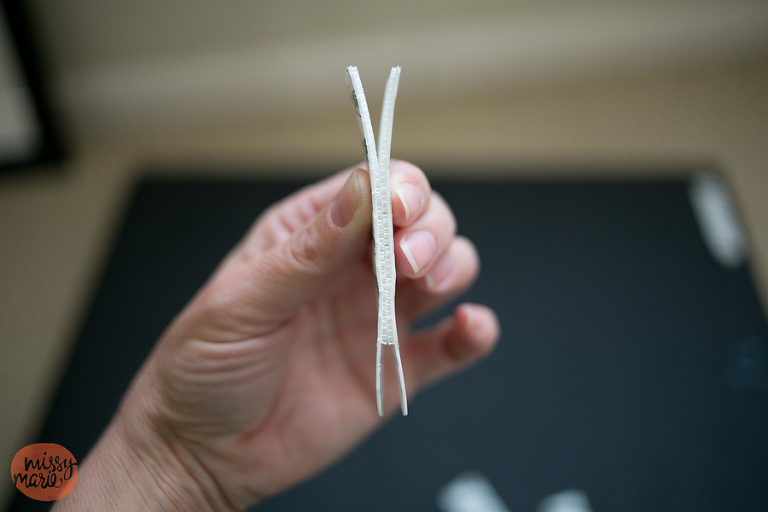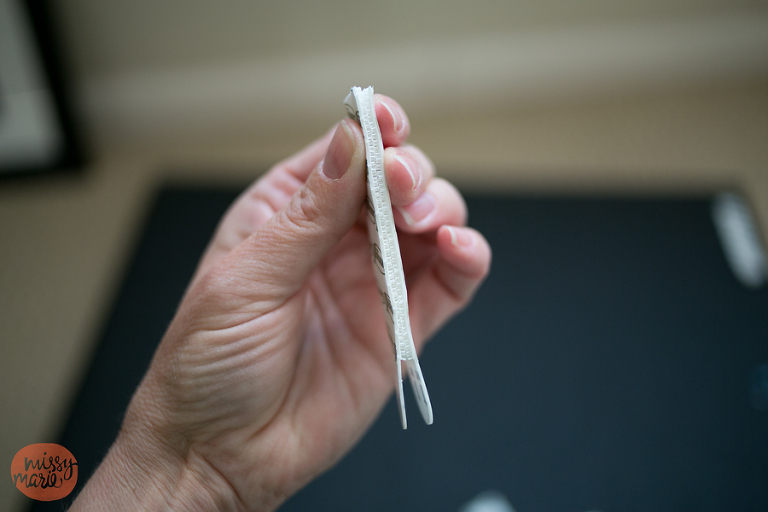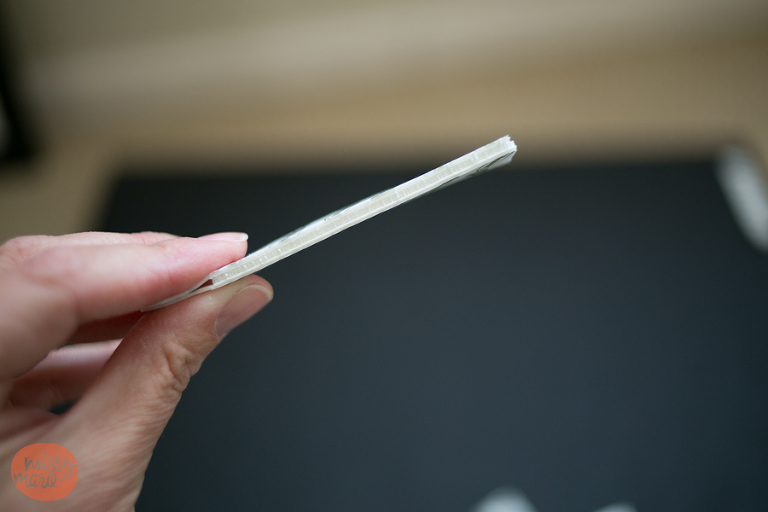 3. Remove one red liner, and press sticky side onto the back of frame, press firmly.  I use four sets on the back of larger frames, or gallery wraps.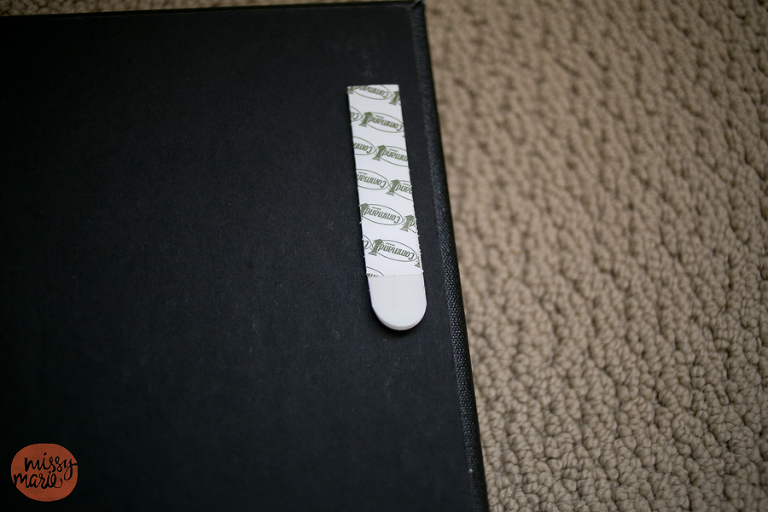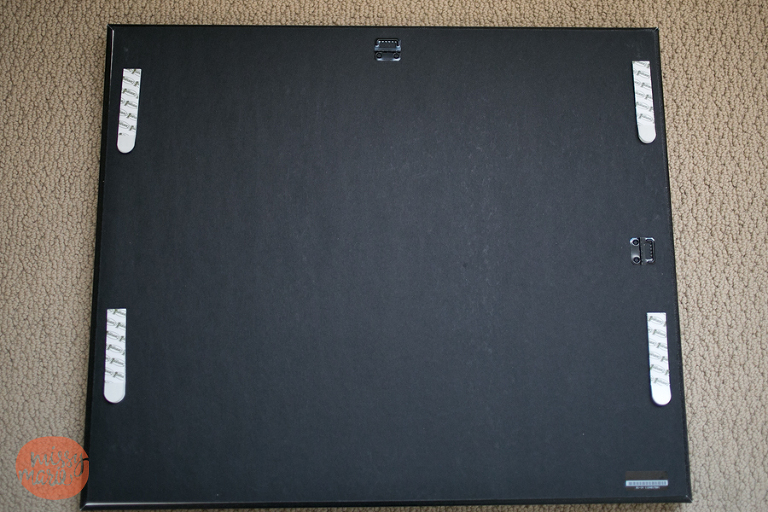 4. Plan out where everything will go.  I usually set them against the wall under the spot where I will hang them on the floor so you have an idea of  where they will go.  Check out my Pinterest "photos on your wall" page for tons of ideas of layouts for your photos. Then, remove the remaining liners, position frame on wall, and press firmly on each set for about 30 seconds. As I position on the wall, I like to put a level above it to make sure it is straight before I press onto the wall.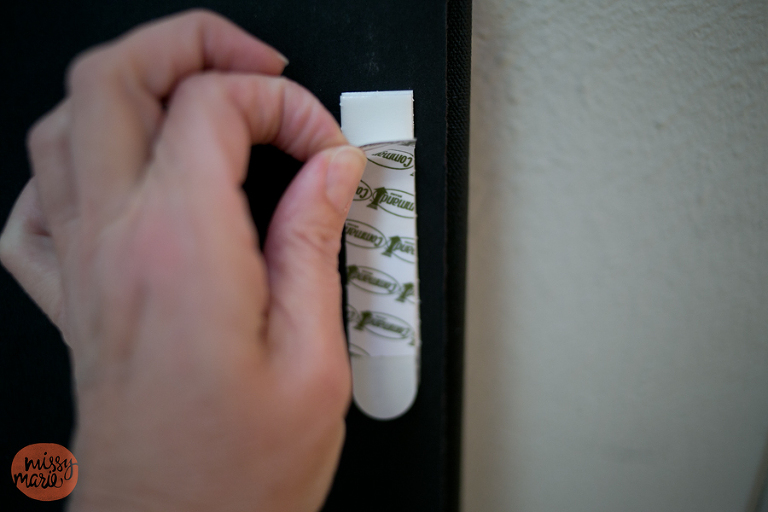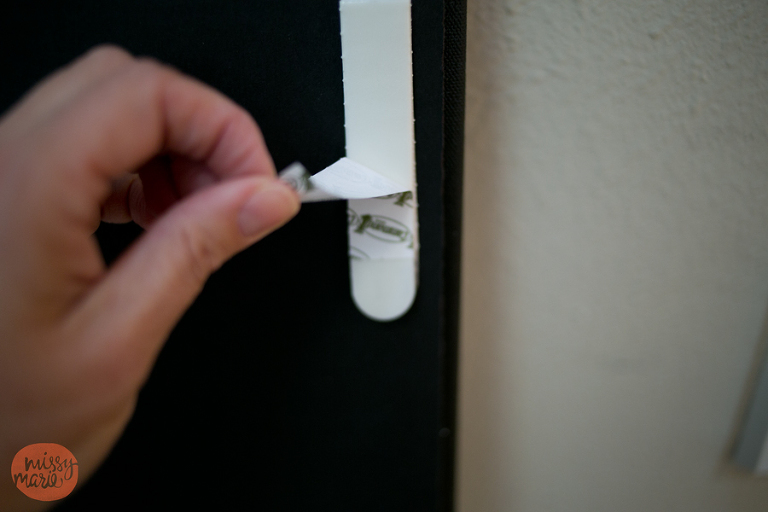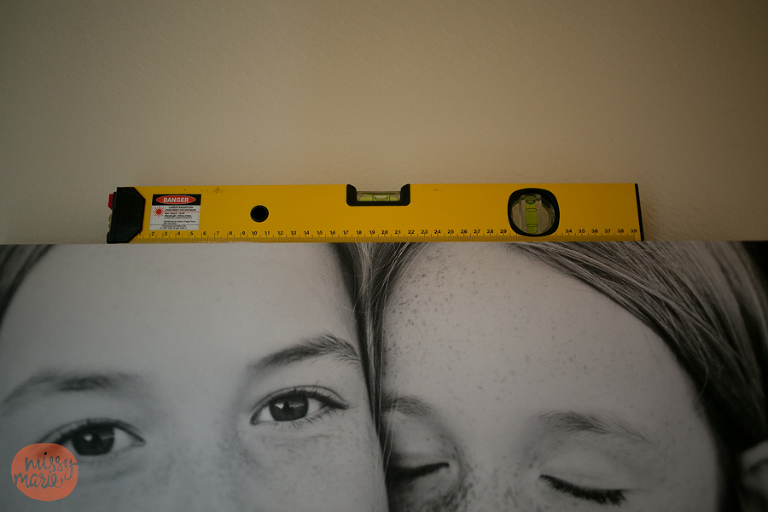 5.  I  also printed professional quality photos of 5 images that I love…  (2) 11″ x 14″'s, (1) 8″ x 12″, and (2) 5″ x 7″'s.  I found some awesome frames at Aaron Brothers, which coordinate with each other, but don't necessarily match exactly.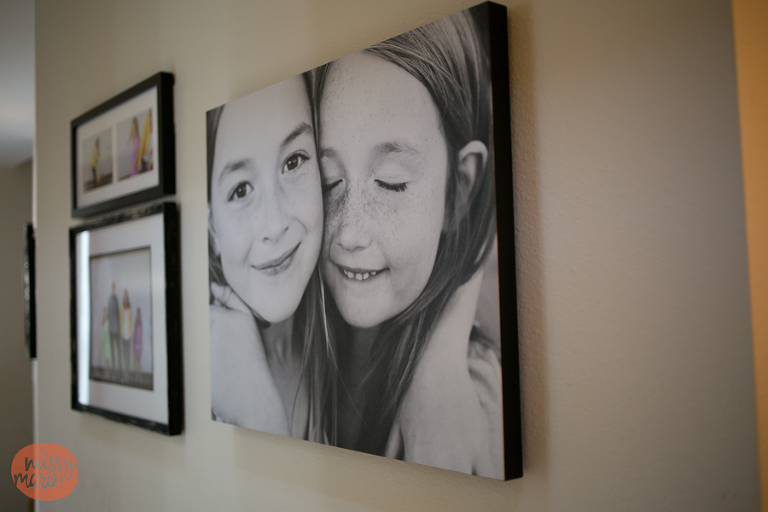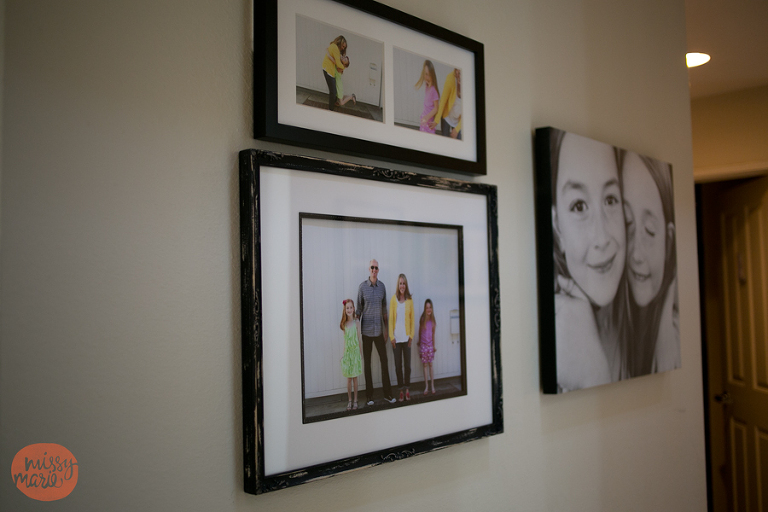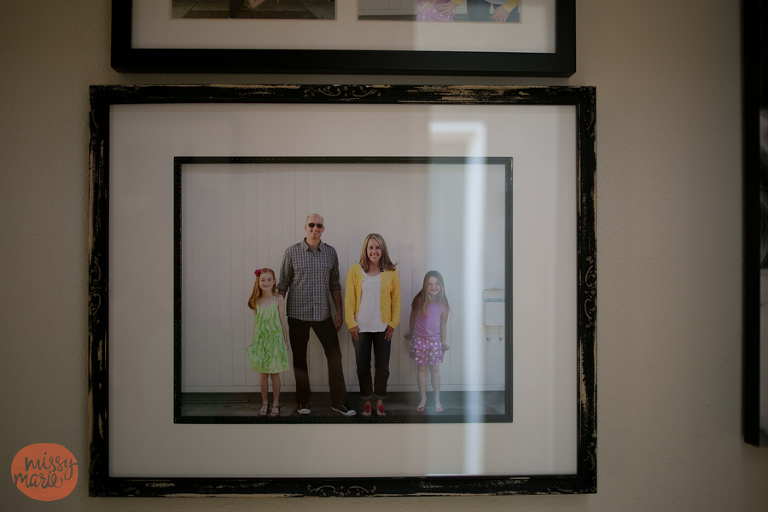 6. I printed (4) 8″ x 10″ gallery wraps that I absolutely love…my girls at the beach.  Those went well together, so I hung them in a grid.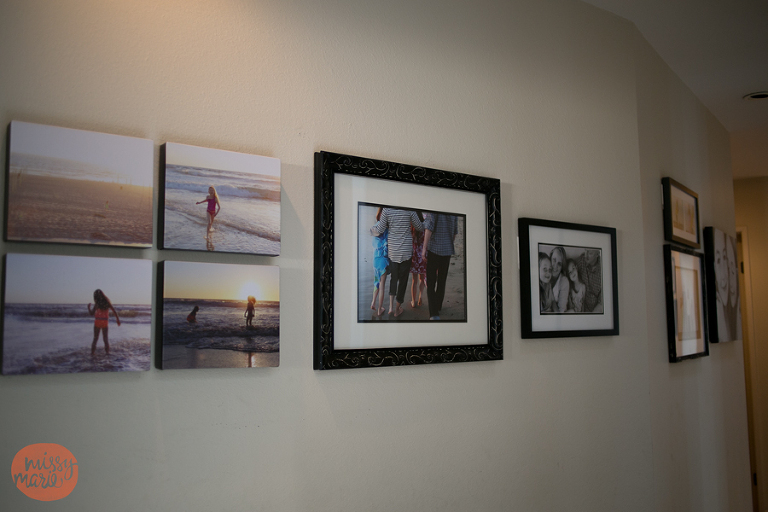 7. I also printed (4) 16″ x 24″'s gallery wrap canvases for my girls' rooms.  They love to play their instruments, so these were perfect to sit in their rooms.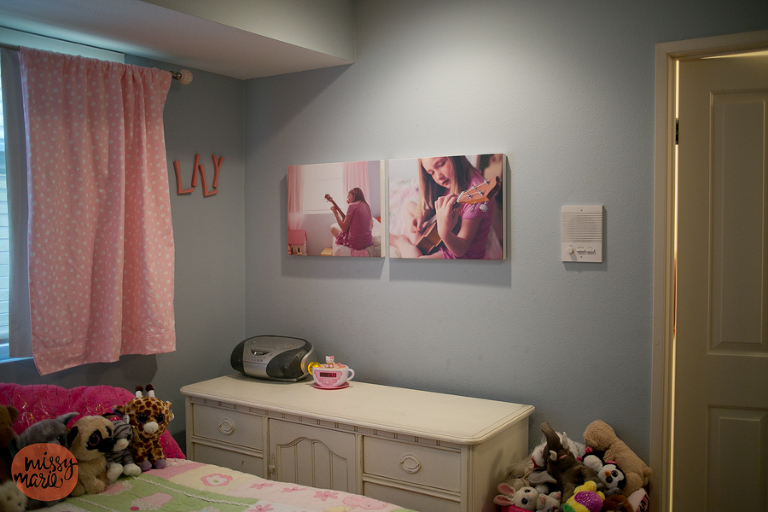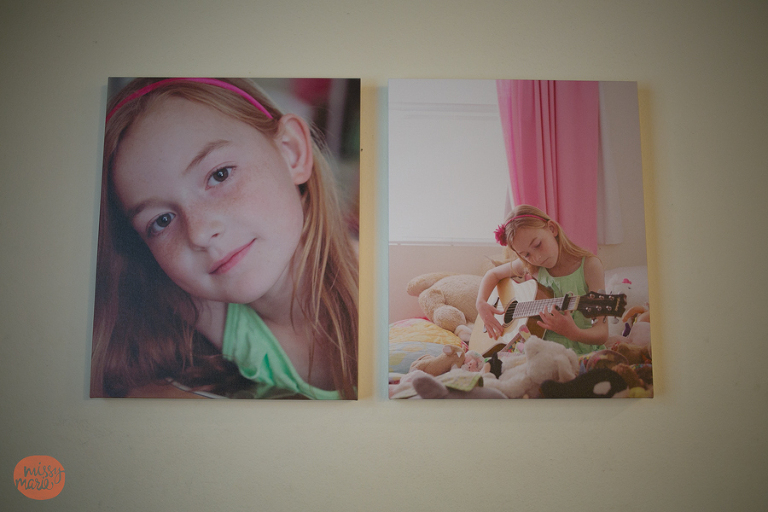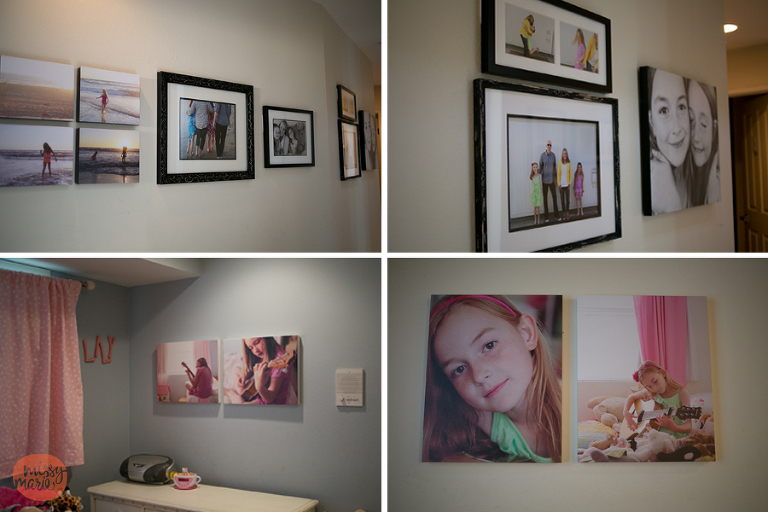 Get those photos on your walls, and off of your hard drives.  You will be so glad that you did! Enjoy.